Thank you to North Arkansas Electric Cooperative and their Sole Power program for providing each one of our third grade students with a pair of shoes. They do this every year and we are so thankful for their generosity!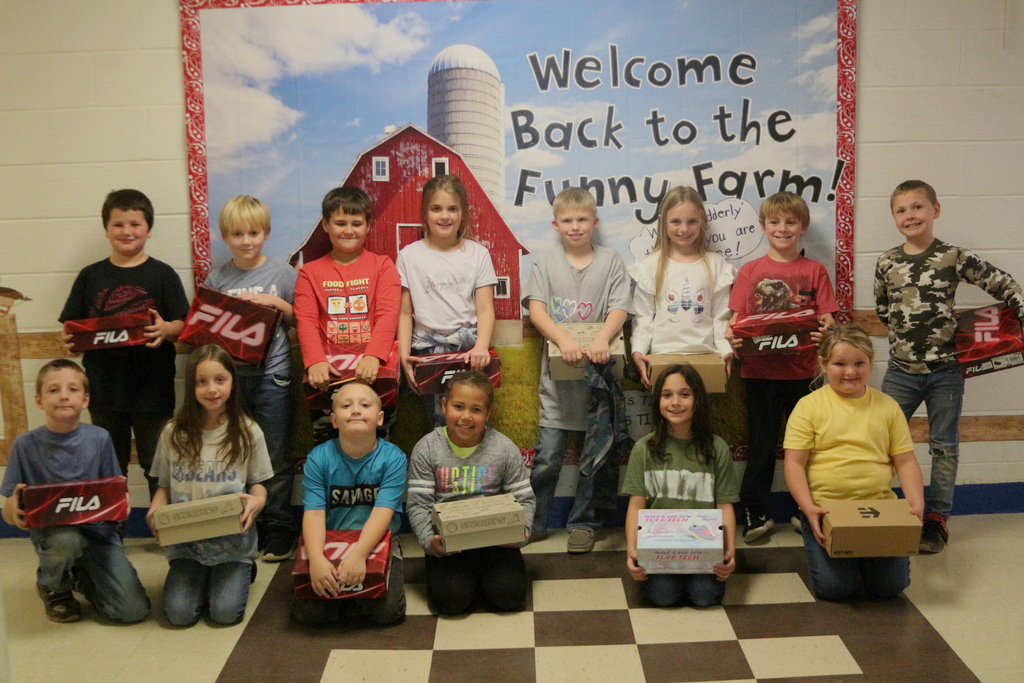 The November board meeting will be held tonight in the High School Library beginning at 6:30 p.m. If the weather becomes an issue, we will post updates to the Facebook page and the radio.

As we prepare for inclement weather, the Mammoth Spring School District will post any closings on all local TV and radio stations, Facebook, our website, text message, and voice call. We are testing our system this morning to ensure everyone is getting the notifications. If you did not receive a call or text and would like to, please call the school.


This upcoming Monday, November 14th, DESE Research and Technology Division SMACtalk (Social Media Awareness Campaign) Program will be hosting a parent webinar with guest, Ebony Mitchell, Miss Arkansas 2022. Her platform since before she became Miss Arkansas has been building awareness around online safety and a positive online presence. She continues to work in this area as Miss Arkansas and has developed a recognized voice in the area of online safety in Arkansas and has already visited many schools across the state. We want to make sure that families and students across Arkansas have the opportunity to attend and engage in the webinar on Monday, November 14th from 6:30-7:30. Link to the webinar series:
https://docs.google.com/forms/d/e/1FAIpQLScoQcfXW69fhH7VVcpGXHORiXa7sAHBc1edL0Q5DhmM6qCk_Q/viewform?fbclid=IwAR2mfvtgpKn0oPiQ8rwr9IiJ8rzAUoiZZ00AZHSQc4af_GV3uBIibyqNzbQ

Our phone lines are having intermittent issues today due to provider problems. If you are calling the school and can't get anyone, please keep trying.


Due to a utility outage, the Mammoth Spring School District will dismiss at 1:00 pm. The buses will be running at 1:00. If you need to make other arrangements for your child, please email
sbusch@mssd.us
for the elementary and
cmccradic@mssd.us
. Thank you for your patience and cooperation.


This morning on the way to pick up students, a Mammoth Spring Bus's side mirror was clipped by another vehicle's side mirror. Thankfully, no students were on the bus, and the driver had no visible injuries. The bus driver followed protocol with both law enforcement and the school notified. The bus was inspected and deemed safe to return to the school. All parents of students who ride the bus were contacted and informed of the situation.


Calling all parents and families! You're invited to join the Social Media Awareness Campaign (SMACtalk) for a series of evening webinars about social media and internet safety. Our first event will be Monday, November 14 at 6:30 p.m. Sign up at smactalk.info/parent-webinars to receive the Zoom link. Our guest speaker will be Ebony Mitchell, Miss Arkansas 2022, whose platform is A Responsible Digital You. We encourage schools and districts to share this information with families in your communities. #SMACtalkAR Facebook:
https://www.facebook.com/ArkansasEd
Twitter:
https://twitter.com/ArkansasEd/status/1587863268617777152





BRING YOUR WATER BOTTLE!